Custom Painting of Fasteners
Offering a large range of painted fasteners including: blind rivets, self-piercing, sheet metal and self-drilling screws
Popular sizes available in 20-100 stocked colors
Non-stock colors can be custom painted to match any color within a standard lead time of 10-15 working days or a rush lead time of 2-5 working days (additional charges apply)
min. Quantities and charges apply for custom painting
Lead times may vary during busy or quiet times. We will provide you with our current standard or rush lead time at time of order/quote.
We paint the heads of screws and rivets using a premium industrial grade primer and polyurethane enamel which is flexible, durable and acts as a rust inhibitor.
We do not recommend ordering painted fasteners by looking at the manufacturer's colors online. There can sometimes be a significant difference in the way that colors are displayed on different phones, tablet or computer monitors.
Over the years we have acquired a large collection of physical color samples from manufacturer's of metals and products across the usa.
If you provide us with the manufacturer's name and color name, we can confirm if we have the physical color sample on hand. If we don't, then we recommend sending your physical sample to us so we can find the best match from our existing inventory or custom paint to match your sample.
If possible, please send 2 pieces of the product or metal measuring approximately 2x2 inches.
All part numbers of a painted item have the prefix "p" and a two digit color one at the end of the part number to denote the color. For example, item 100h1s0909 with white (code 30) painted heads is 100s080830. For a custom-painted color use color code "99" i.e. p100g1s080899.
Custom Labeling
We can provide custom labels with part numbers, product images, barcodes and product info.
Packaging
We offer many different size boxes, poly bags, plastic tubs and labels to create a custom packaging solution to meet your needs and budget.
Your salesperson can provide you with a quote for different packaging options upon request.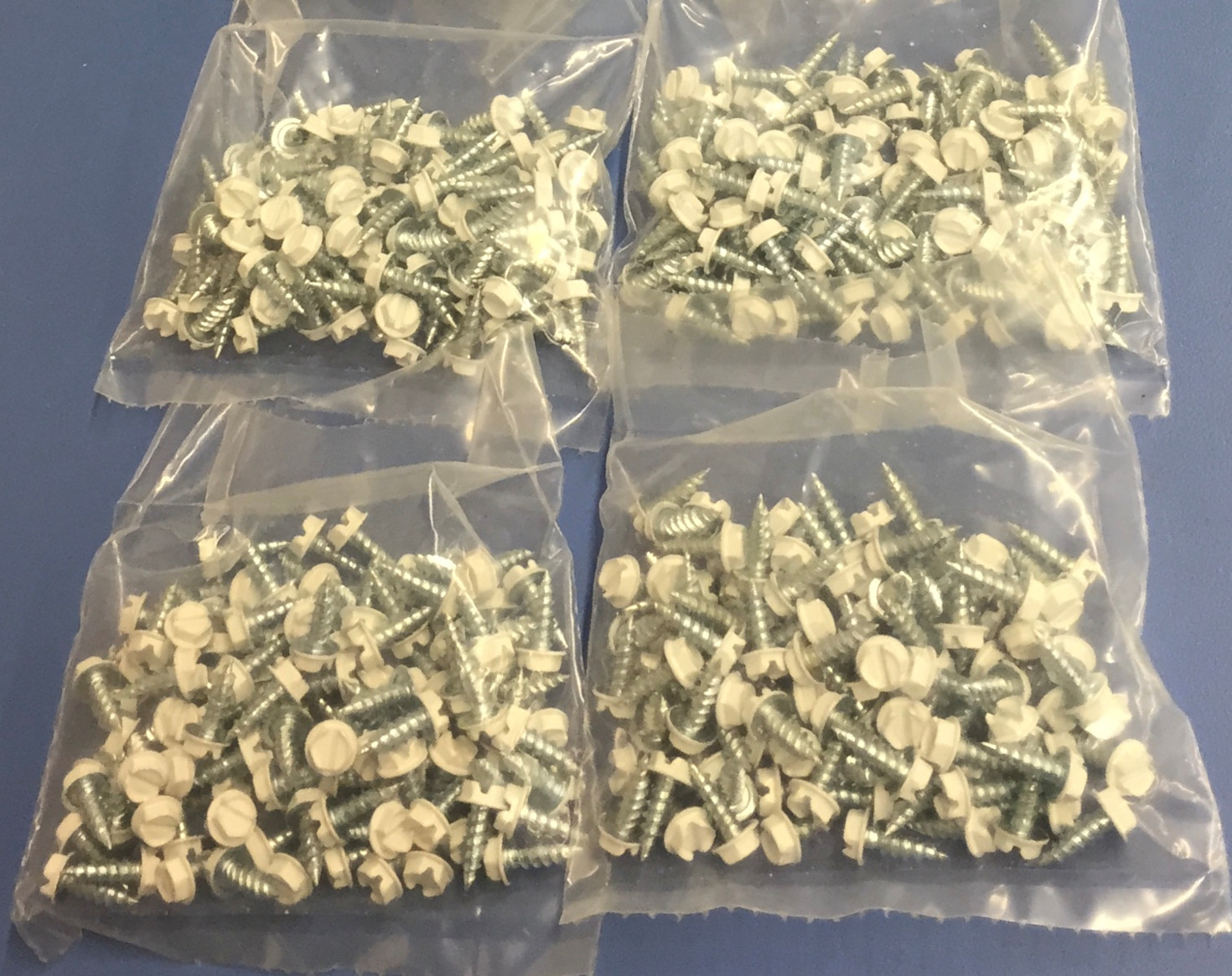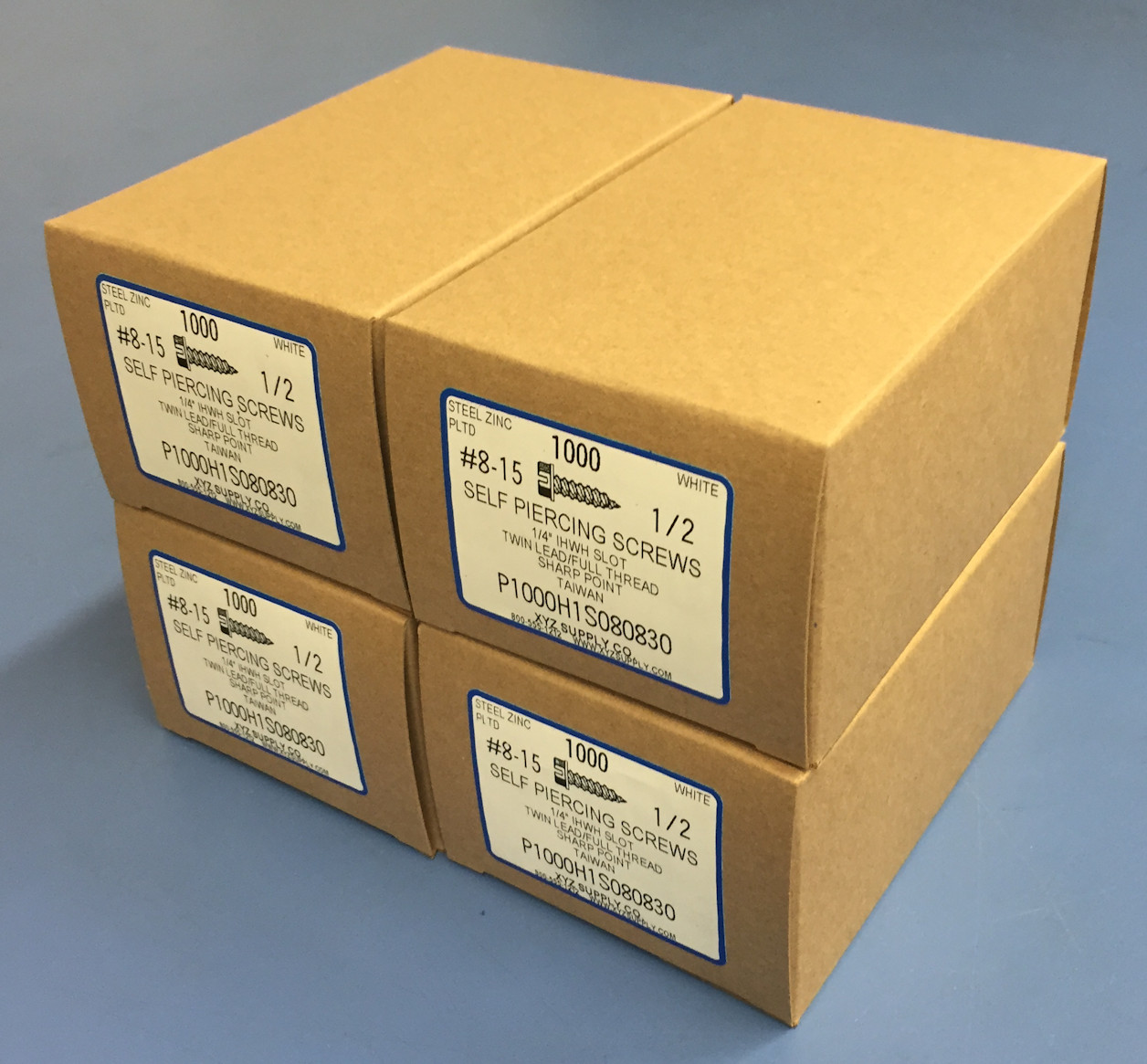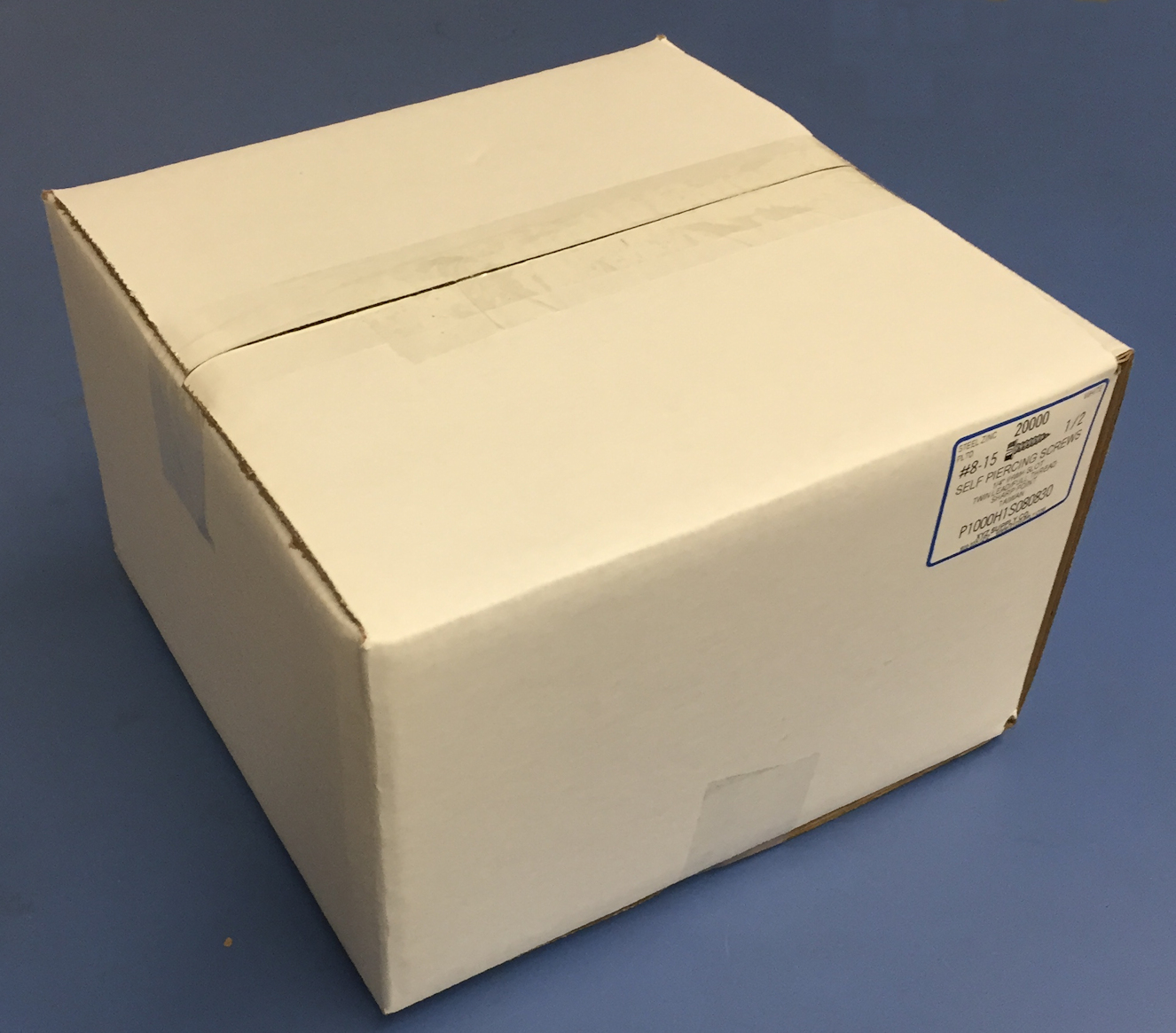 Blind Drop Shipments
Option to Drop-ship your order direct to your customer with shipping label, product label and packing list all showing you as the vendor.
Same Day Shipments

Most orders for bulk cartons will ship the same day or on the next business day (based on stock availability in our Carlsbad, California warehouse).
For Custom Packaged items, your salesperson can provide lead times.
Please let us know if your order is urgent so we can make every effort to ship as soon as possible.
Shipping options include UPS, USPS and LTL shippers.
See map below for UPS Ground Transit Times for packages shipped from Carlsbad CA 92009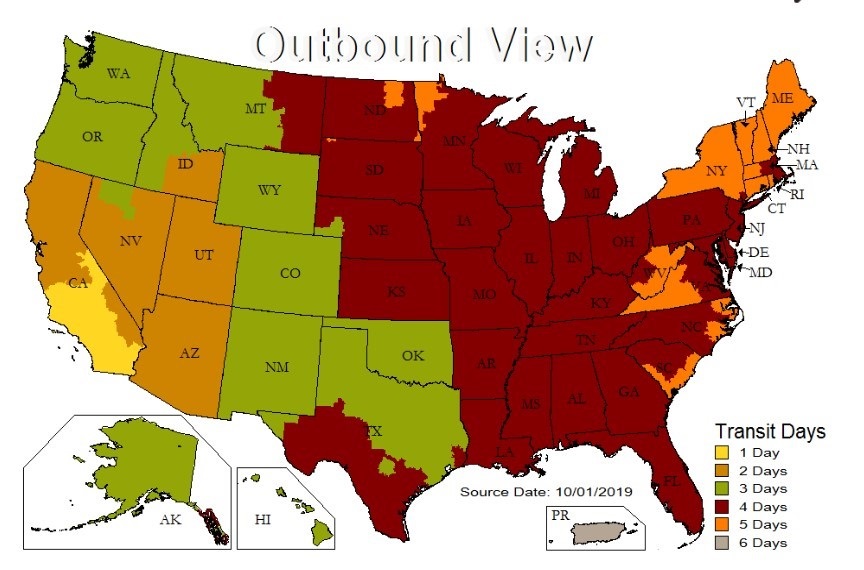 Visit https://www.usps.com/priority-mail/map/ for a detailed map showing 1,2, or 3 day delivery areas for Priority Mail shipments.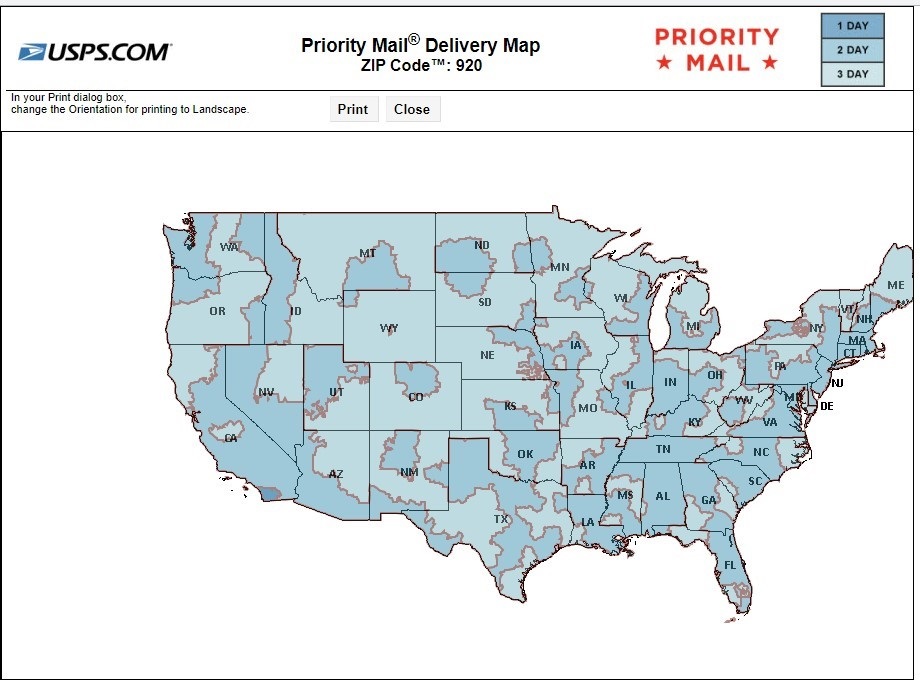 Stock and Release
Scrooscoop offers select customers the ability to Stock & Release their product as needed. This allows our customers the ability to improve their inventory turns and cash flow.
By utilizing our Stock & Release Program you will no longer have material sitting on your shelf for extended periods of time.
Mill Shipments
Scrooscoop can provide quotes on direct mill shipments using our reliable network of manufacturer's overseas.
Standard or Custom fasteners
Custom labels and packaging
This website uses cookies to ensure you get the best user experience. By continuing to use this site, you agree to our Web Policy.